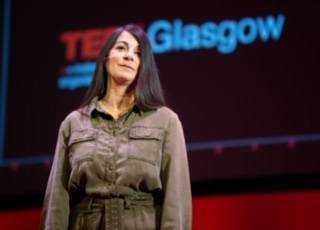 "We all are so much stronger and braver than we realize."
In the late 1970's, at the age of 13, Madeleine Black was gang raped by two young men at knifepoint. Threatened with her life if she told anyone, she kept the secret of her trauma locked away in her psyche where it wreaked havoc for years.
"It silenced me for years, alongside my shame and my guilt and my fear."
That silence, like it does for so many, took its toll, including an eating disorder, drug and alcohol abuse, admittance to a children's psychiatric ward, and an attempt at suicide. She had completely shut down, likening the keeping of that secret and shame to holding a beach ball under the water. The pressure was immense, and eventually, as part of her healing and recovery, she decided to forgive.
"I didn't need them in front of me to tell me that they were sorry. It was a decision I could make quietly inside in […] my heart. But I'm not saying that in order to heal you have to forgive. This was my choice, and I'm not saying that I will ever forgive the act of rape, because I won't, but forgiveness just brought me peace. It was my key to freedom."
Madeleine's journey to forgiveness did not happen overnight. It was a process of stripping back the trauma layer by layer over time. It took attention and intention. She had to keep at it. As one can imagine, this was not an easy story for her to share. Once she did, however, others began finding their way to forgiveness, as well.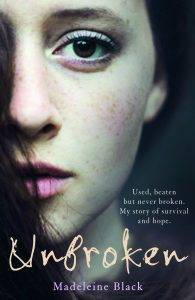 As women, we have to remember that the bravery we show in sharing our stories gives others the bravery to do the same. It creates empowerment and fosters healing. Madeleine took a long time to find her voice and her words, but she now says that she'll speak out about rape and shame and hope until her dying breath.
"We never know where it ripples out to […]. I do think that if we hear a story at the right time in our lives, it can just totally set us off on a healing journey, because I really believe if we can find our voice and speak our truth, then we start to stand in our power. We start to reclaim what was lost."
So many are grateful for having heard Madeleine's story, and now you can hear it, too. Someone helped her find her voice; perhaps her interview will help you find yours.
Maybe the time has come to release your beach ball. Maybe it's time to forgive.
You can hear Madeleine's inspiring interview by clicking HERE (also available on iHeart Radio, Apple Podcasts, Google Podcasts, Stitcher, Spotify, or wherever your favorite podcasts live).
Learn more/Follow:
Website
Twitter
Facebook
Instagram
LinkedIn
Amazon Book Link (USA)
Amazon Book Link (UK)
TEDx