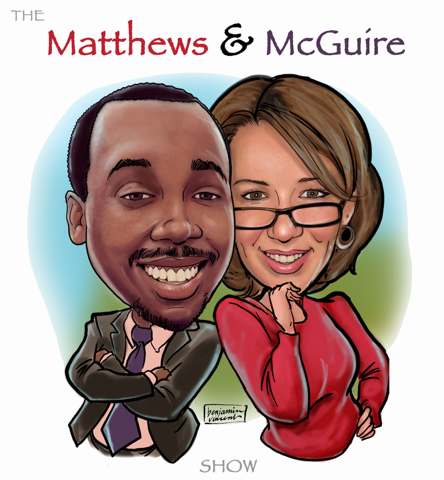 Also check out THE MATTHEWS AND McGUIRE SHOW, a popular podcast that Leana Delle (McGuire) cohosts with her good friend
Mike C. Matthews
. They are proud to be in partnership with
Vokal Media
who has this to say about their weekly episodes:
"Imagine two life coaches at happy hour, and you've got Matthews and McGuire delivering a spontaneous blend of positive insights and side-splitting humor."
Request this dynamic and entertaining duo to speak at your organization or next event by messaging Leana via the form below.
In the meantime enjoy the podcast!
Matthews & McGuire Podcast
Can't see the player on your mobile device? Click below:
 Book Us for a Speaking Engagement