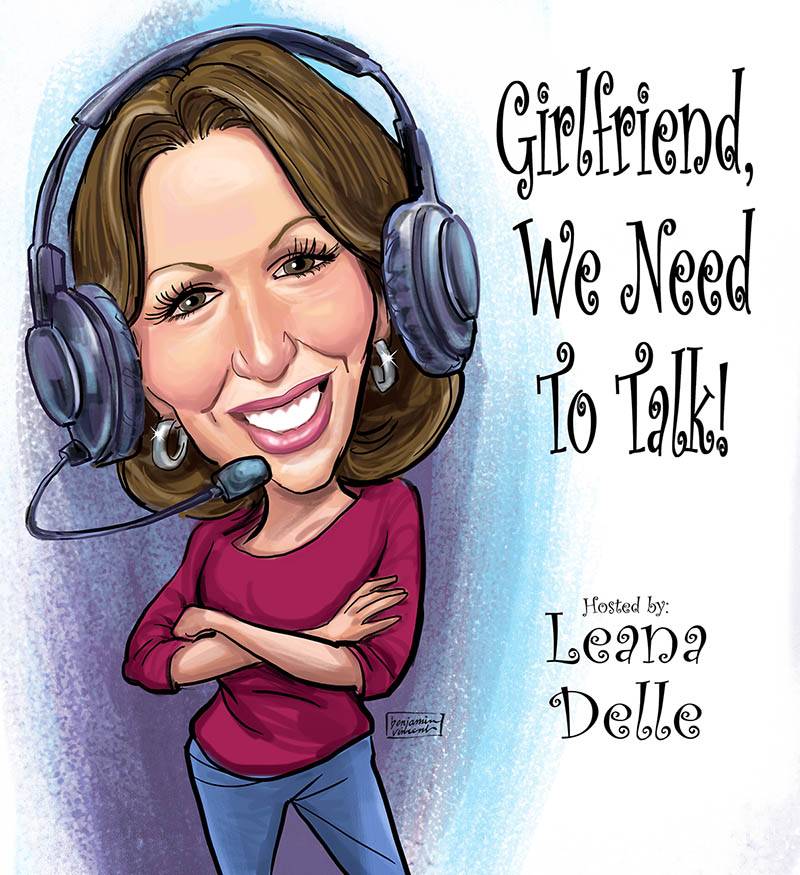 What's this show about? Women. Outstanding women, to be exact, and Leana Delle is behind the mic, facilitating thought-provoking insights with a healthy dose of humor.
Guests range in age from mid-twenties to mid-nineties, and their stories have a common theme: empowerment.
If you don't believe these interviews can make a difference in your life, then Girlfriend, we need to talk!
You can subscribe to the show using your chosen podcast source above, or simply click on the episode below that you'd like to hear now. And thanks for listening!
"This was the best interview I have ever had. Leana has a gift, and I applaud her for that."
Dr. Betty Edwards, NY Times best-selling author of Drawing on the Right Side of the Brain
EPISODES (starting with most recent)
Stephanie Andre, Marathon Runner
Dawn McGauley, Wellness Practitioner/Reiki Master
Rita Wilkins, who downsized from a 5,000 square foot home to an 867 square foot apartment, because of a life-changing experience. And she's never been happier!
Caroline King, Tucson based photographer who swears that boudoir boosts self-confidence.
Maxene Raices, author of Sunshine and Hell: A Memoir of a '60s Unwed Mother.
Hana Worede, This Dallas based dentist is bringing to life Bilquis, an ancient Ethiopian wine (tej), as a vehicle of philanthropy.
Karen Simpson on the importance of pushing limits. She started climbing mountains (Everest & Kilamonjaro to name a few) in her fifties!
Melanie Teed-Murch President and CEO of Toys"R"Us Canada
Dr. Betty Edwards NY Times best-selling author of Drawing on the Right Side of the Brain
Alethea Cheng Fitzpatrick on inclusion, diversity, and finding that thing we're best suited for.
Leah Frazier -Emmy award-winning stylist, fashion journalist, professional model, best-selling author, TEDx speaker, influencer, publicist, and 2019 Addy Award recipient with WFAA Channel 8 in Dallas, TX.
Kadena Tate - This Revenue Strategist talks about what's holding us back
Jenelle Marie Pierce - Director of The STD Project
Sarah Hepola - NY Times Bestselling Author of Blackout: Remembering The Things I Drank To Forget
Nicole Gaitan - Artist/Painter
Helene Anne Fortin - One of North America's leading portrait photographers
Beverley Elliott - Actor, singer/songwriter, and award recipient for musical theater. She's Granny from ABC's Once Upon A Time
Ellen Britton - Nashville musician, singer/songwriter, guitar teacher
Dr Kat Smith - Resilient Survivor, TEDx speaker and author
Clonie Gowen - Professional poker player
Leana Delle - The reason for the podcast