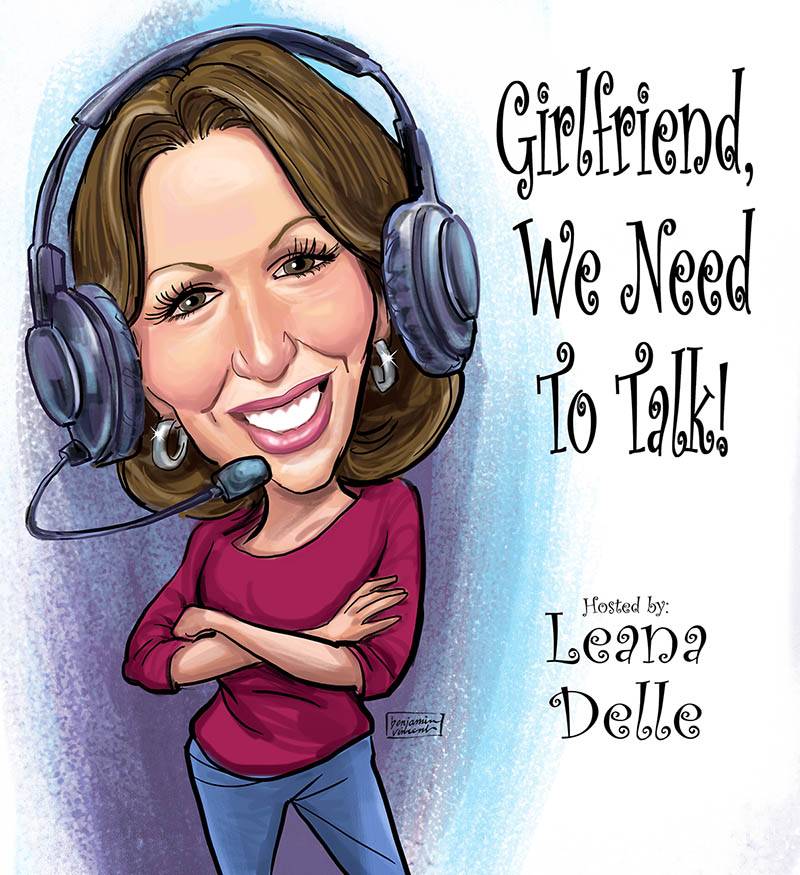 What's this show about? Women. Outstanding women, to be exact, and Leana Delle is behind the mic posing questions.
Produced by Mark "Friedo" Friedman, you'll be entertained by both thought-provoking insights and a healthy dose of humor.
Guests range in age from mid-twenties to mid-nineties, and their stories have a common theme: empowerment.
If you don't believe these interviews can make a difference in your life, then Girlfriend, we need to talk!
Visit iTunes, Stitcher, Spotify, or Google Podcasts to listen, subscribe, and review, or click the episode links below. And thanks for listening!
EPISODES (starting with most recent)
Jenelle Marie Pierce - Director of The STD Project
Sarah Hepola - NY Times Bestselling Author of Blackout: Remembering The Things I Drank To Forget
Nicole Gaitan - Artist/Painter
Helene Anne Fortin - One of North America's leading portrait photographers
Beverley Elliott - Actor, singer/songwriter, and award recipient for musical theater. She's Granny from ABC's Once Upon A Time!
Ellen Britton - Nashville musician, singer/songwriter, guitar teacher.
Dr Kat Smith - Intimalogist™, TEDx speaker and author.
Clonie Gowen - Professional poker player.
Leana Delle - The reason I'm doing this podcast.