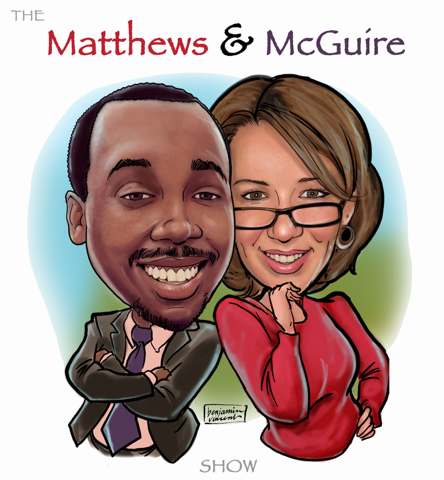 Also check out Leana Delle's podcast, "The Matthews and McGuire Show" where she broadcasts under her full name, Leana Delle McGuire. She joyfully cohosts this weekly show with good friend and popular social media personality,
Mike C. Matthews
, focusing on inclusivity, acceptance and taking action toward substantial goals and fulfillment. You can check them out on iTunes, Stitcher or at 
www.MatthewsandMcguire.com
.
Request this dynamic and entertaining duo to speak at your organization or next event by messaging Leana via the form below.
In the meantime enjoy the podcast!
Matthews & McGuire Podcast
Can't see the player on your mobile device? Click below:
 Book Us for a Speaking Engagement