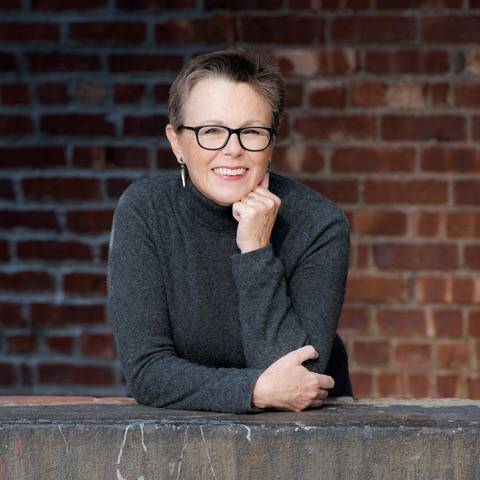 "I'm a bit of a tomboy who wears lipstick."
And a talented one, at that!
Susie Lang grew up on a farm in South Australia with four brothers. Her escape? The family camera that, thankfully, the boys had no interest in using. She's been taking pictures since, but it's her most recent project on Instagram that drew my attention and made me want her on my podcast.
Susie photographs women over 60, illuminating their beauty and capturing their strengths and vulnerabilities in a way that takes age right out of the picture. She has an amazing eye and a stunning collection that just keeps growing.
I've always been a firm believer that women grow more beautiful with age (a lot to do with self-assurance and freedom of expression), so I couldn't wait to know more about her work. For example, what inspired her to focus on this often underserved and underrepresented demographic?
"I didn't want to be invisible at 60, so that was my inspiration, and what I found was that a lot of women feel the same. I often say, what is most individual is the most universal, so if I'm feeling something, then you can bet your bottom dollar that someone else is feeling similar."
She says she started shooting the Easter Sunday Bonnet Parade in NYC about 10 years ago, and it's there that she handed out flyers to inspiring women. Some were receptive; others were not. Those that followed through found that they loved being photographed by another woman. "Kindred spirits" as it were, and Susie felt the same.
"What I've noticed in women 60 plus is that if I can pay attention to another woman, then it's what I call my art of connection. I can tap into the fact that we are really beautiful, and stunning, and striking. It just takes someone to connect with that in each woman."
I also couldn't help but wonder if there were any particular themes that emerged with these women. Any similarities.
"There's a lot of sadness. It's hard aging when children grow up and leave home. They're often widowed or divorced or on their own, and the commonality feels like we all want to be connected on some level. We want to be noticed."
A poignant observation, both from the heart and through the lens.
"I just really feel that it's been one of the biggest learning curves for me, this project. But actually, it's through connection with the other women that I've been enabled to see who I am and who I'm becoming. It's a real gift."
Exactly what I've found with Girlfriend, We Need To Talk. Being able to talk to phenomenal women, those like Susie Lang, is shaping my future self in ways that can only bring increasing authenticity and joy. We are definitely a sisterhood, and we can't help but enrich each others lives through heartfelt efforts to connect.
Thank you, Susie. I'm sure glad I connected with you!
You can listen to Susie's interview on iHeart Radio, Apple Podcasts, Google Podcasts, Stitcher, Spotify, or by clicking HERE.
Learn More/Follow:
Website
Instagram Women.60.Plus