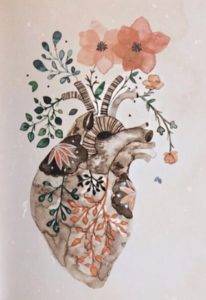 In the spring, the hours change
And days begin to lengthen;
The waking richness of the earth
Reaches for its brethren.
"Come dance with me,
Though sorrow filled,
And I will show you plenty;
The reasons that you must walk on
And search for blessings many.
"They've hidden from you all these months
And left you without purpose,
But gone for good can never be
As life grabs hold the surface;
"Of ground and bud and frozen nets
Cast wide across each pond,
Reflecting up to show our eyes
The heavens and beyond.
"I'll take these casings, letting tears
Flow from their icy prison,
And soak them deep at soil and root
To kiss the sweet revision."
"Revise yourself," I also hear
As nature whispers by,
And in the midst of life's rebirth,
I cannot help but cry.
~ Leana Delle
Sunday, January 20, 2019