Yes, that could be me! 🙂
By some random chance, Jonathan Senior, of Funky Thinkers, found me through LinkedIn. This connection has since led to some seriously funky fun! A few years ago, I taught a crash course on writing that was facilitated by Jonathan, and over the past several months, I've been competing on his interactive conversation show online called FunkQuest. I'm loving this!
Well, after 25 Funksters and 42 episodes, little old me has made it to the grand final round. The prize is the title, but how cool to add "Grand Champion Funkster" to a resume? I mean, really?!
The only way I can do it, however, is if enough people vote for moi, so you can help (yes, this is a shameless ask). Simply email "VOTING" to Leana@FunkyThinkers.com You will NOT get signed up for emails or put on any lists. It's a one-time, super generous thing, and I'd love you for it.
You can watch the final competition by clicking this pic: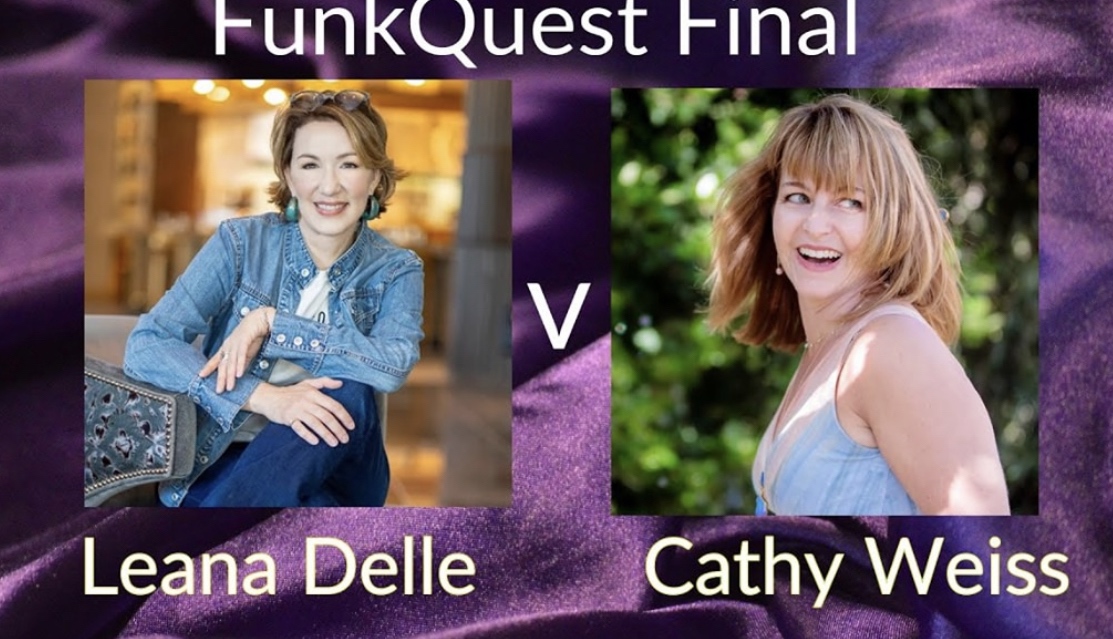 THANK YOU, FELLOW FUNKSTERS! And if you'd like to be on the show yourself, just send me a message, and I'll hook you up.
Stay tuned for updates!