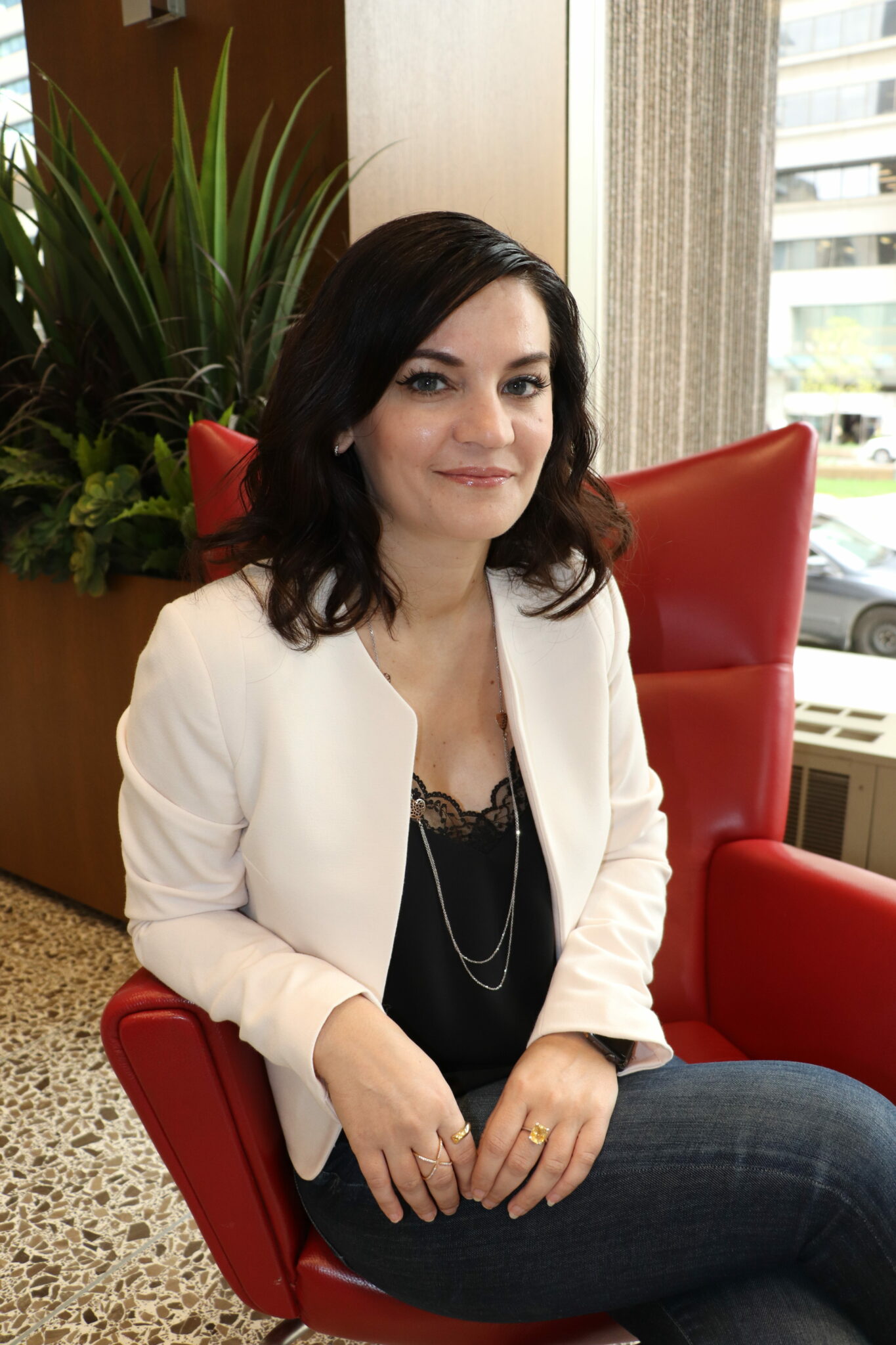 "I always think of myself as part of a team. We're all here to achieve the same goal, and if we all achieve success, we're all going to be successful."
It's quotes like this that make Sonia Couto an award-winning leader. As Director of Konverge Digital Solutions and Founder of MenuSano, she's gleaned a long list of awards, including CEO of 2019 from the International Association of Top Professionals (IAOTP). During my interview with her this week on my podcast, Girlfriend, We Need To Talk!, it became obvious that they were all well earned.
"I try to lead by example. If I ask for something, I'll also do it, just so that I'm leading, but I'm also showing that I can do the work."
And her work is meaningful. Menusano launched in 2010, providing labelling software for users to calculate nutritional value in recipes and adjust ingredients to meet nutritional demands. And its development stemmed from the personal needs of both her team and herself.
Sonia is a breast cancer survivor, and her treatment journey unfolded while developing the software. Once in remission, she needed to be careful about what she put in her body. Now she's able to keep track of that, and her clients are able to provide the info. For example, restaurants can provide calorie information on their menus and create labels on take-out, and users can create their own food analysis, which then allows them to replace ingredients in the software to bring down calorie count. It's available on the cloud, so anyone can subscribe and use as needed. Brilliant!
I love that this idea came from a genuine need, and I love even more that she survived breast cancer, something she lists as her greatest personal achievement.
"This is such a big thing in my life, and it's such a huge accomplishment to be able to survive it."
Beyond the business and beyond the awards, Sonia also found a new approach to life and leadership as a result of her diagnosis.
"I learned how to trust people, I learned how to trust my team, I learned how to delegate. I used to be the type of person who thought that if you want something done right, you have to do it yourself. But getting sick and having to step back a little bit, and having to take time off for treatment and surgeries, I really had to delegate and trust that while I was away the work was going to get done. And my team just stepped up. They didn't ask any questions, they just started doing the work, so I realized that I don't have to do everything myself."
Not afraid to admit to being "a bit of a control freak at times," this was a valuable lesson, indeed. And a great way to practice self-care.
At one point in my nursing career, I worked in oncology and saw, firsthand, how cancer can change a person's life. I have also seen, on numerous occasions, how people's priorities can shift. And so they should, quite obviously, but how rewarding to create a product that can help others fight the good fight with a solid nutritional arsenal.
"Nutrition and food can be medicine. It's something I live in my personal life."
And we should all be grateful that she does, setting an example for others. The trick for the rest of us is learning how to appropriately fuel our bodies before we're faced with this type of challenge instead of after.
Sonia and I agree on the importance of nutrition, and we agree on something else:
"The thing is catching it early. When your body tells you, and you go and you get it checked out, you have a chance to fight it and live a good quality of life afterward."
Cheers to that. Congrats Sonia!!
You can listen to Sonia's interview –> HERE <-- and it's also available on iHeart Radio, Apple Podcasts, Google Podcasts, Stitcher, and Spotify.
Learn More/Follow:
LinkedIn
Instagram
Menusano Website
Konverge Website
Recent Award for Menusano