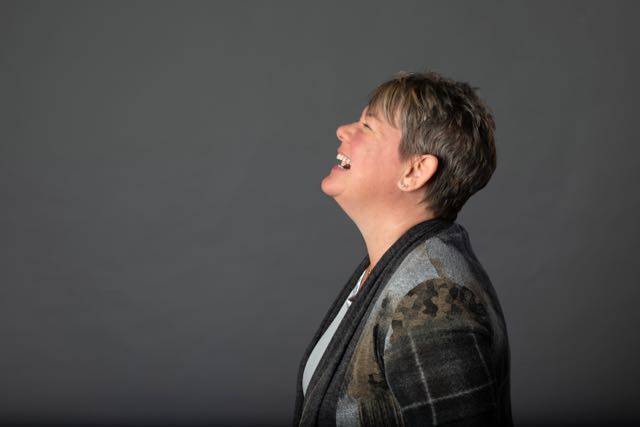 Jeannette Bessinger is here to save our butts over the holidays. Well, to save them from getting any bigger, that is, but she's also an all year round health and consciousness coach who knows a thing or two about balancing women's fitness, food, and mood. I'm all for that. And she applies her know-how to the awesome lifestyle transformation program that she founded and designed called MeBoot.
This outstanding woman was my guest on Monday's podcast, and I liked her immediately. She delivered great energy, a great story, and even greater advice.
Jeannette had been working on a previous gig that had been successful but eventually left her feeling burned out. As a result, she took some time off, slowly pulling back from work pressures and the demands of social media. This led to a full-on break, involving a long road trip with her husband and beloved pets. It's while on the road that "a shift happened," which, after she returned, continued. She got a rare, if not singular, opportunity to spend several weeks alone with family taken care of elsewhere, and soon after, she and her husband downsized from a four-story house to a home with just four rooms.
What did she have to show for all of these radical changes? Epiphanies, that's what, and we're all better off for her having had them.
"It's almost like all the pieces of my career, all the different things that I had done and people that I'd worked with, all of them kind of rose up in the air and rearranged themselves, and when they settled again, I had a completely different picture of what makes a vibrant, healthy lifestyle for women today."
The result was the birth of MeBoot, her interconnected program that's making a world of difference to her subscribers. She attributes this brainchild to her sequence of events, but she admits that the act of clearing out, both her space and her mind, led to one of the five essential pillars that make up her trainings.
"Before you can even begin to make changes in what you eat and your daily rhythms, you have to make space for something new to come in. It's like a spiritual law of physics."
But how does all of this relate to healthy eating?
"Changes occur in our forties and over on the plate but off the plate, as well. All of the other parts of ourselves and our lives are intermingled deeply, profoundly, with the way that we eat."
Jeannette reminded me that 95% of weight loss attempts are failures, and there are fundamental flaws in the ways we operate. It's all about that interconnected approach.
And the holidays? A time when people, including myself, traditionally gain poundage?
She talked about decision fatigue or our willpower batteries getting low.
"I think we're on decision burn out all the time, and in the holidays it gets cranked up. If we have to make a decision every single time we're faced with a holiday treat challenge, we're literally going to wear out that battery by nine o'clock in the morning."
And we all know that that lasts over a long period of days, not just Christmas morning.
My biggest takeaway from Jeannette was that we need to set behaviors and decisions in advance so that we're prepared. An example of a decision could be, I'll have one drink or one dessert, or I'm going to have one dessert in the next four days. But the trick is to make it non-negotiable. And the best part is this:
"Every single time you stick to it, you strengthen that track in your brain of being in a certain kind of mastery around your choices."
In other words, craft your formula, and if stick to it, you'll strengthen your choice muscle and reach mastery. BAM!
And one of the best pieces of advice that applies not just to the holidays but to literally everything in life: "Stay present."
I couldn't agree more, and although we've now made it through Thanksgiving, her advice will get us through Christmas, as well. Only Santa really needs those cookies.
Check out Jeannette's interview –> HERE <--.
You can also listen on iHeart Radio, Apple Podcasts, Google Podcasts, Stitcher, Spotify, or wherever your favorite podcasts are heard.
Thanks, Jeannette!
Learn More/Follow:
A special message from Jeanette
Website
LinkedIn
Facebook